Unlock Seamless Sequence Diagram Creation on Your Mac with Visual Paradigm
Are you on the hunt for a Sequence Diagram software that seamlessly caters to your Mac? Look no further than Visual Paradigm, the award-winning, cross-platform UML modeling tool that empowers you to effortlessly craft Sequence Diagrams on your Mac, as well as on Windows and Linux systems.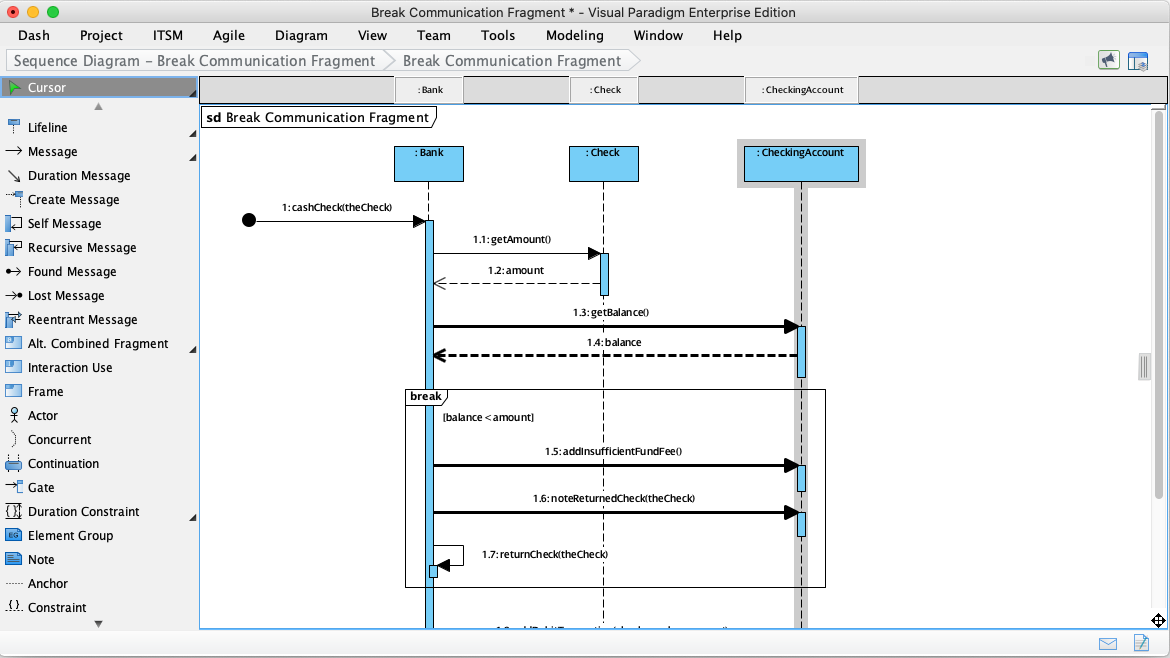 Mac Users Rejoice! If you've been frustrated by the limited options for UML software on Mac, your search ends here. Visual Paradigm is designed with Mac users in mind, breaking free from the Windows-only trend that plagues the UML software landscape. Say goodbye to compatibility issues and hello to a dynamic, Mac-friendly UML modeling experience.
No More UML Headaches Traditional UML editors often come with a steep learning curve and are plagued by bugs, such as disjointed shapes, orphaned connectors, and more. Visual Paradigm's intuitive interface ensures that you can effortlessly create Sequence Diagrams without the frustration of dealing with these issues. Say farewell to clunky, unreliable software.
The Power of Comprehensive UML Visual Paradigm doesn't stop at Sequence Diagrams. With support for UML 2.0 diagrams and notations, it offers a comprehensive suite of modeling options. You can effortlessly switch between creating Sequence Diagrams, BPMN diagrams, DFDs, ERDs, ArchiMate, and more, all within a single, versatile visual modeling solution.
Simplicity Meets Precision Creating Sequence Diagrams has never been easier. Our drag-and-drop editor simplifies the process, while features like the sweeper and magnet ensure that you can add and remove elements within your diagram effortlessly. The alignment tool guarantees that your diagrams maintain a polished, professional appearance.
Supporting Features Galore Visual Paradigm goes beyond basic diagram creation. Craft UML reports and various documents with ease using our drag-and-drop Doc. Composer. Export your reports to formats such as Word, PDF, or HTML. Collaborate seamlessly with your team, keep track of versions, and even gather feedback through the review and comment tool. Export your designs to various image formats to communicate your ideas effectively. And if you've ever wanted to generate a sequence diagram from source code, Visual Paradigm supports reverse engineering from Java, simplifying your development process.
Conclusion If you're seeking a versatile, user-friendly, and powerful UML modeling tool for your Mac, Visual Paradigm has you covered. Say goodbye to limitations, bugs, and complexity, and say hello to a world of limitless possibilities in UML diagram creation. Learn more about Visual Paradigm today and unlock a new era of visual modeling on your Mac. Your UML journey starts here!