Unlock Your Business's Full Potential with Our End-to-End Business Analysis & Design Tools
In the dynamic world of business, staying ahead of the curve is crucial to success. To thrive in today's competitive landscape, you need more than just a good product or service—you need efficient and streamlined processes. That's where our comprehensive suite of Business Analysis & Design tools comes into play. These tools are your key to improving efficiency, boosting productivity, and achieving your strategic goals.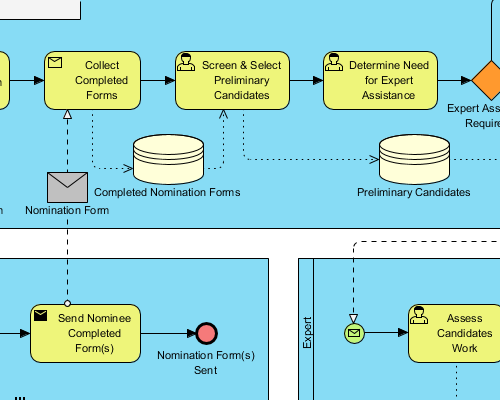 Strategic Planning: Define Your Path to Success
Every successful business begins with a clear vision and well-defined strategic goals. Our Strategic Planning tool provides you with the framework to discover, define, and execute your business's strategic objectives. With this tool, you can:
Set Clear Goals: Establish SMART (Specific, Measurable, Achievable, Relevant, Time-bound) goals for your business.
Visualize Strategies: Create visual roadmaps that help you and your team understand the path to success.
Track Progress: Monitor your progress and adjust your strategies as needed to stay on course.
Process Design: Streamline Your Workflow
Efficient processes are the backbone of any successful organization. Our Process Design tool empowers you to visualize your business workflow using BPMN (Business Process Model and Notation). With this tool, you can:
Visualize Workflows: Create clear and intuitive workflow diagrams that anyone can understand.
Document Procedures: Easily document working procedures for each activity in your business processes.
Generate Reports: Generate high-quality process reports for analysis and improvement.
Process Analysis: Optimize Your Workflow
Understanding your workflow is the first step toward optimization. Our Process Analysis tool provides powerful features, including process animation and simulation, to help you uncover areas for improvement. With this tool, you can:
Study Workflow: Analyze your workflow in detail with the process animation tool.
Optimize Resources: Determine the best allocation of resources with the process simulation tool.
Identify Bottlenecks: Pinpoint bottlenecks and inefficiencies in your processes for targeted improvement.
Process Reengineering: Drive Continuous Improvement
Continuous improvement is at the core of successful businesses. Our Process Reengineering tool is designed to help you document your plans, design new processes, identify gaps, and monitor improvements through Key Performance Indicators (KPIs). With this tool, you can:
Document Plans: Document your reengineering plans and strategies for clarity and accountability.
Design Efficient Processes: Redesign processes for maximum efficiency and effectiveness.
Track Progress: Monitor improvements using KPIs and make data-driven decisions.
In today's fast-paced business environment, you can't afford to be held back by inefficient processes. Our Business Analysis & Design tools are your solution to unlocking your business's full potential. Whether you're a small startup or a large corporation, our tools are tailored to meet your needs and drive your business forward.
Don't let inefficiency and outdated processes hold you back. Embrace the power of Business Analysis & Design and take your business to new heights. Get started today and watch your efficiency and productivity soar!
Contact us for more information and a personalized demonstration of our tools.