To know the difference between ArchiMate and TOGAF, we better understand their background first.
Both TOGAF and the ArchiMate modeling language were developed and maintained by The Open Group, a global consortium that seeks to "enable the achievement of business objectives" by developing "open, vendor-neutral technology standards and certifications."
TOGAF, short for The Open Group Architecture Framework, is an enterprise architecture framework that defines the elements of enterprise architecture and describes the process of developing and managing enterprise architecture frameworks.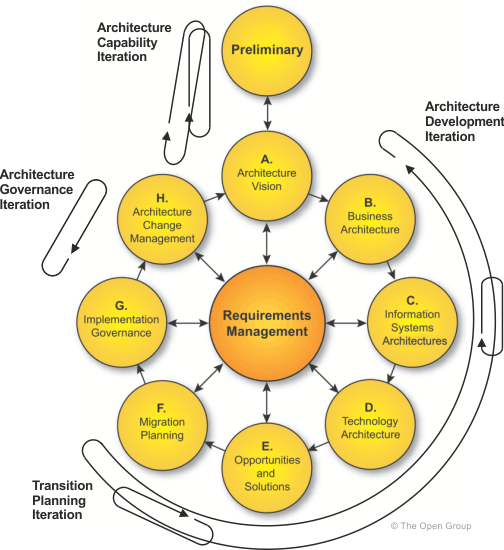 ArchiMate is a graphical modeling language that helps describe enterprise architectures. ArchiMate defines a set of graphical notations and practices that help organizations to visualize the different aspects of enterprise architectures.
TOGAF itself doesn't define any modeling language structure, and ArchiMate is meant to be complementary to the TOGAF content framework and architecture development process. As such, while some people start with an 'ArchiMate vs. TOGAF' mindset, they quickly realize that one can greatly enhance the other.
So in short, ArchiMate is a modeling language, whereas TOGAF is an Architecture Development Framework.
TOGAF and ArchiMate Resources
Want to know about ArchiMate and TOGAF? Visual Paradigm offers Enterprise Architecture software that supports ArchiMate and TOGAF. Besides, we offer a range of enterprise architecture guides and enterprise architecture tutorials. Check out the following for more details:
Enterprise Architecture Software
Enterprise Architecture Guides / References