Unleash the Power of Eclipse with Visual Paradigm: The Ultimate UML Plug-In!
Are you an Eclipse enthusiast looking to streamline your development process? Tired of switching between applications for coding and system modeling? Look no further! Visual Paradigm presents the definitive solution – the Best Eclipse UML Plug-In.
Imagine a world where you can seamlessly integrate UML modeling into your Eclipse IDE. With Visual Paradigm, this dream becomes a reality. Say goodbye to the hassle of managing multiple applications and embrace the future of efficient development.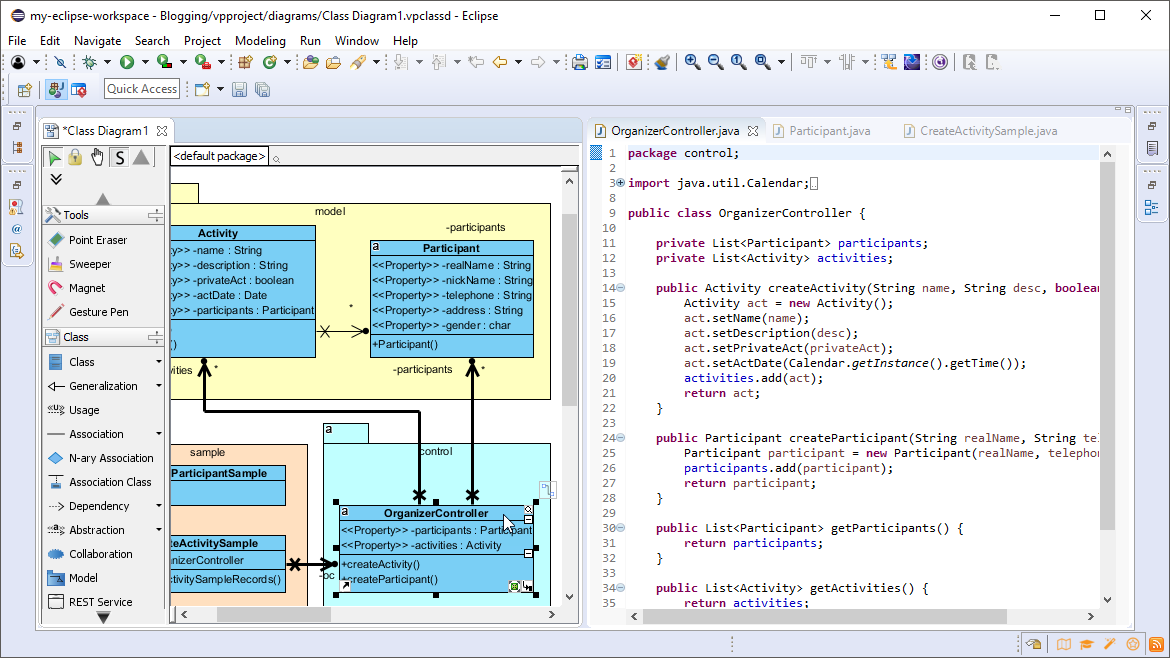 Why Visual Paradigm?
Visual Paradigm offers an array of unparalleled features that cater to all your application development needs. We are your one-stop-shop for UML modeling and beyond. Here's why Visual Paradigm is the go-to choice for Eclipse users:
1. Perfect Match for Your Team: Visual Paradigm ensures your entire team will love it. Collaborate effortlessly, streamline communication, and boost productivity with our user-friendly interface.
2. Easy UML Features in Eclipse:
Full support for the latest UML 2.x standard.
A wide range of complementary diagrams and open standards, including BPMN, Mind Map, DFD, ERD, Work Breakdown Structure, and more.
Code engineering for popular programming languages.
Database modeling with round-trip capabilities from class to ERD, including database generation.
Reverse database engineering to ERD and Classes.
Support for ORM and Hibernate database persistency and code generation.
3. Advanced Features for Ultimate Productivity:
Automatic Report Generation, making documentation a breeze.
Easy-to-use Custom Report Designer.
Output reports to PDF, Word, and HTML formats.
Export diagrams to various image formats.
Access to a free project viewer for end-users or customers.
Transform design models into wireframes or animated wireflows.
Create central terminologies and glossaries that seamlessly link with visual models.
Conduct impact analysis to investigate model element dependencies with analysis diagrams.
4. Task, Teamwork, and Change Management:
Collaborative model creation with integrated change and version control.
Compare and contrast differences between models using Visual Diff.
Streamline communication and collaboration through comments and collaborative model development online using Postmania.
Follow use case-driven or Scrum processes in an integrated platform.
Collaborate with stakeholders from various layers using EA and project management processes.
Embed visual models into use cases or user stories and subsequently integrate them into Scrum, Story Maps, and multiple Sprint boards.
Key Features and Benefits:
Visual Paradigm brings a host of advantages to your development workflow:
Simplify collaboration and communication within your team.
Ensure compliance with the latest UML standards.
Boost productivity with powerful code engineering capabilities.
Effortlessly manage your database modeling needs.
Generate comprehensive reports with ease.
Facilitate change management and version control.
Foster effective teamwork through integrated tools.
Seamlessly embed visual models into your project.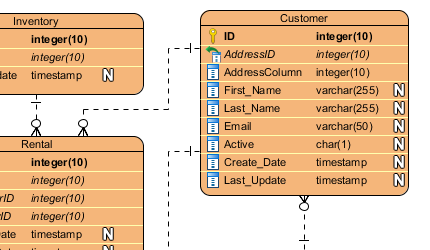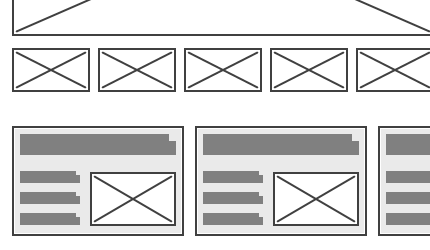 Don't miss out on the opportunity to supercharge your Eclipse IDE with the Best Eclipse UML Plug-In. Experience the future of application development – download Visual Paradigm today, and witness the transformation firsthand. Your development journey will never be the same again!