Unleashing the Power of Visual Paradigm Community Edition: The Best Free UML Tool
Introduction
In the dynamic world of software development, Unified Modeling Language (UML) has become a cornerstone for visualizing, designing, and documenting complex systems. Visual Paradigm Community Edition emerges as a shining star among free UML tools, providing a robust platform for enthusiasts, students, and professionals alike.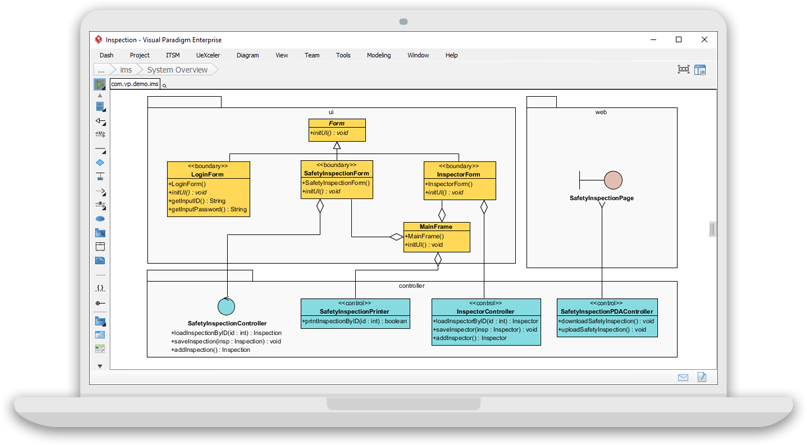 Reason 1:
Comprehensive UML Support Visual Paradigm Community Edition supports all 13 UML 2.x diagrams, making it a versatile tool for a wide range of modeling needs. Whether you're delving into class diagrams, sequence diagrams, or activity diagrams, this tool has got you covered. It caters to users exploring UML for non-commercial purposes, offering a powerful yet free modeling solution.
Reason 2:
Trust by IT Professionals and Organizations Backed by over a million installations globally, Visual Paradigm has gained the trust of IT professionals and large organizations. Many blue-chip companies, consultants, universities, NGOs, and government entities have adopted Visual Paradigm's paid editions, showcasing its credibility in the industry.
Reason 3:
High-Quality and Award-Winning Visual Paradigm is not only trusted by enterprises worldwide but has also received multiple international awards. Its commitment to high-quality modeling tools is evident in its recognition, making it a go-to choice for those seeking excellence in UML software.
Reason 4:
Preferred Modeling Platform for Academia Thousands of universities and colleges have embraced Visual Paradigm as the most widely-used UML tool for academia. Its user-friendly interface and comprehensive features make it an ideal choice for educators and students alike.
Reason 5:
Abundant Learning Resources Visual Paradigm Community Edition offers a treasure trove of free learning resources through the VP Community Circle. With hundreds of UML and Entity-Relationship Diagram (ERD) examples and templates, users can quickly experiment or kickstart their UML modeling journey.
Reason 6:
Seamless Upgrade Paths For those ready to explore additional features and extend their usage beyond non-commercial purposes, Visual Paradigm provides an easy upgrade path to its commercial editions. From BPMN support to team collaboration features, users can unlock a spectrum of possibilities starting at just $6 per month.
Reason 7:
Vibrant User Forum Visual Paradigm boasts an active user forum, where users can seek help, exchange ideas, and share experiences. The collaborative community enhances the learning experience and provides valuable insights for users at all levels.
Reason 8:
Cross-Platform Compatibility With cross-platform compatibility, Visual Paradigm runs seamlessly on Windows, Linux, and Mac. Its user-friendly interface and responsive application make modeling a fast and enjoyable process across various operating systems.
Conclusion
Visual Paradigm Community Edition stands as a testament to democratizing UML modeling. Whether you're a student embarking on a project or a seasoned professional exploring new tools, Visual Paradigm offers a feature-rich, cross-platform solution that remains free for all non-commercial purposes. Download Visual Paradigm Community Edition today and unlock the potential of visualizing your ideas with precision and clarity.