Unlock the Power of UML with Visual Paradigm: Import, Design, and Collaborate Like Never Before
Are you tired of juggling multiple tools and struggling to maintain the quality and integrity of your UML diagrams? Visual Paradigm brings you a comprehensive UML toolset that simplifies the entire process. With features that range from importing Visio UML diagrams to constructing dynamic project glossaries and managing requirements effortlessly, Visual Paradigm is your one-stop solution for all your UML needs.
Import Visio UML Diagrams to a Professional UML Tool
We understand that transitioning from one tool to another can be a daunting task. That's why Visual Paradigm offers seamless integration with Visio. Import your existing Visio UML diagrams with ease and continue working on them in our professional environment. Say goodbye to compatibility issues and hello to a smoother workflow.
Create Professional-Quality UML Diagrams
When it comes to UML diagrams, professionalism matters. Visual Paradigm empowers you to create UML diagrams that are not just functional but also visually appealing. Our intuitive Diagram Editor allows you to design polished software systems with ease. You can label shapes, categorize them, and compile project keywords, making organization a breeze.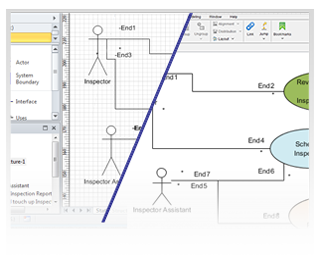 Build Your UML Model with Confidence
Visual Paradigm provides you with a robust UML model that serves as the foundation of your software projects. Whether you're developing intricate software systems or simplifying complex ideas, our UML model ensures accuracy and coherence throughout your project's lifecycle. With Visual Paradigm, you can confidently translate your ideas into reality.
Effortlessly Manage Requirements
Managing requirements has never been easier. Visual Paradigm allows you to capture user requirements using UML use cases, agile user stories, and scenarios. Our platform streamlines the requirements gathering process, ensuring that no detail is overlooked. With Visual Paradigm, you can keep your project on track and your stakeholders informed.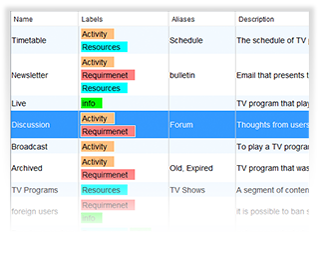 Export Options for Seamless Collaboration
Collaboration is key in modern software development. Visual Paradigm offers a range of export options to facilitate seamless collaboration with your team. Share your UML diagrams in various formats, ensuring that everyone is on the same page, regardless of their preferred tools.
Try Visual Paradigm for FREE
We believe in the power of Visual Paradigm, and we want you to experience it for yourself. That's why we offer a 30-day free trial, and the best part is, no registration is required. Take advantage of this opportunity to explore our comprehensive UML toolset, import your existing Visio diagrams, and discover how Visual Paradigm can transform your UML design process.
Are you ready to take your UML diagrams to the next level? Try Visual Paradigm today and experience the difference for yourself. Your software projects deserve nothing but the best, and Visual Paradigm delivers just that. Don't wait; unlock the power of UML with Visual Paradigm now!